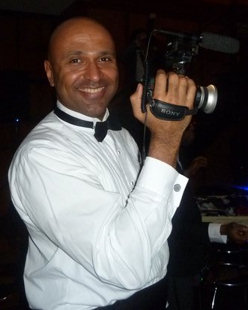 Ever since I got my first camcorder in 1994, I got hooked in documenting all kinds of interesting things that were happening around me. The technology has advanced since then and now I have my pocket digital camera with video capabilities which are far superior to that bulky old camcorder. The contemporary video editing software lets me express my creativity in making videos much more interesting to watch. I enjoy adding my own music soundtrack and syncing the action in the video to the music. On this website you can see all of the videos that I made. Some of them are heavily edited and some just document something interesting that I saw.
My hobby of video editing over 15 years has turned into profession. I have been hired to film and edit videos for many companies and organizations. Here is the partial list:
Please contact me for hiring inquiries.
Here are some samples of my work:
---
Sunset Rendez-vous Party for RRL Entertainment
http://vimeo.com/30508989
---
500th Event for French Tuesdays
http://vimeo.com/22474736
---
Sweet Bordeaux Promo for Sweet Bordeaux
http://vimeo.com/26993236
---
Martinique Travel and Trade Show for Martinique Tourism Authority
http://vimeo.com/30869673
---
French Tuesdays Halloween Party for French Tuesdays
http://vimeo.com/7907932